Monochrome Graphic Modules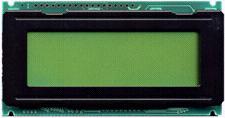 Jenatzy offers a series of standard graphic modules in COB (Chip on Board) technology.
Further more we have several "special" Graphic Modules are available in COG (chip on Glass) and TCP (Tape Carrier Package) technology.
Please contact us for pricing, datasheets or more information.
Where available product images are indicated by a

icon next to the model number, click this icon to view.
| | | | | | |
| --- | --- | --- | --- | --- | --- |
| Model No. | Display Format | Module size (mm) | Viewing Area (mm) | Dot Size | Controller |
| JT8064C | 80x64 | 54.99x47.98x11.0 | 34.75x46.0 | 0.48x0.48 | T6B66B |
| JT9632A-G | 96x32 | 36.0x29.0x2.0 | 33.0x19.0 | 0.28x0.25 | KS0715 |
| JT9632E-G | 96x32 | 34.0x29.0X2.0 | 30.8x16.7 | 0.27x0.38 | KS0715 |
| JT10032A | 100x32 | 98.0x50.0x10.5 | 76.0x25.2 | 0.62x0.56 | NJU6450 |
| JT10032A-G | 100x32 | 43.5x24.0x2.85 | 40.5x14.0 | 0.36x0.36 | KS0715 |
| JT10064A-G | 100x64 | 48.0x40.0x1.7 | 44.0x27.0 | 0.33x0.33 | NT7502 |
| JT10481A-G | 104x81 | 50.0x48.0x2.85 | 47.0x36.0 | 0.36x0.36 | S6B0718 |
| JT10656A-G | 106x56 | 36.6x28.0x2.0 | 32.6x17.6 | 0.27x0.27 | KS0724 |
| JT11264J-G | 112x64 | 37.5x32.5x4.6 | 32.0x21.0 | 0.22x0.25 | S6B0724 |
| JT12232A | 122x32 | 84.0x44.0x9.5 | 60.0x18.5 | 0.40x0.40 | SED1520 |
| JT12232B | 122x32 | 65.4x29.1x5.0 | 54.8x19.1 | 0.36x0.41 | SED1520 |
| JT12232E | 122x32 | 69.2x31.75x5.0 | 57.2x17.2 | 0.38x0.38 | SED1520 |
| JT12232F | 122x32 | 84.0x44.0x13.0 | 60.0x18.0 | 0.40x0.45 | SED1520 |
| JT12832A | 128x32 | 75.0x41.5x10.0 | 60.0x21.3 | 0.40x0.48 | KS0107 |
| JT12864A | 128x64 | 113.0x65.0x11.0 | 73.4x38.8 | 0.46x0.46 | KS0107 |
| JT12864A2-G | 128x64 | 89.7x49.8x6.0 | 66.8x35.5 | 0.48x0.48 | S1D15605 |
| JT12864B | 128x64 | 86.4x59.4x15.0 | 70.7x38.8 | 0.48x0.48 | KS0107 |
| JT12864B2-G | 128x64 | 77.5x51.3x2.8 | 70.7x38.8 | 0.48x0.48 | S1D15605 |
| JT12864D | 128x64 | 75.0x52.7x6.8 | 60.0x32.5 | 0.40x0.40 | KS0107 |
| JT12864F | 128x64 | 78.0x70.0x13.0 | 62.0x44.0 | 0.39x0.55 | KS0107 |
| JT12864G | 128x64 | 77.8x69.8x9.5 | 70.7x38.8 | 0.48x0.48 | HD61202 |
| JT12864H | 128x64 | 113.0x65.0x11.0 | 73.4x38.8 | 0.46x0.46 | HD61202 |
| JT12864I | 128x64 | 78.0x70.0x13.0 | 62.0x44.0 | 0.39x0.55 | T6963C |
| JT12864J | 128x64 | 54.0x50.0x7.5 | 43.5x29.0 | 0.28x0.35 | T6963C |
| JT12864K | 128x64 | 54.0x54.5x10.0 | 44.5x29.5 | 0.29x0.39 | KS0107 |
| JT12864L | 128x64 | 93.0x70.0x10.0 | 71.7x39.0 | 0.48x0.48 | KS0108 |
| JT12864L-G | 128x64 | 57.6x42.0x3.8 | 54.6x32.0 | 0.36x0.4 | KS0724 |
| JT12864N-G | 128x64 | 70.0x43.0x2.85 | 59.0x30.5 | 0.39x0.39 | KS0724 |
| JT128128A | 128x128 | 85.0x100.0x14.0 | 62.0x62.0 | 0.43x0.43 | T6963C |
| JT128128A-F | 128x128 | 38.8x34.1x5.5 | 32.0x27.5 | 0.18x0.18 | VC1607-C |
| JT128128B | 128x128 | 92.0x106.0x17.0 | 73.0x73.0 | 0.50x0.50 | T6963C |
| JT128128C | 128x128 | 100.0x85.0x11.0 | 62.0x62.0 | 0.39x0.39 | KS0107BP |
| JT128128C-T | 128x128 | 35.0x33.0x5.5 | 32.0x27.5 | 0.17x0.22 | S6B0741 |
| JT13264C-G | 132x64 | 65.0x38.0x2.0 | 59.0x26.0 | 59.0x26.0 | S6B1713 |
| JT13264E-G | 132x64 | 70.0x31.0x2.0 | 66.0x21.0 | 0.40x0.30 | NT7532 |
| JT13265E-G | 132x65 | 49.2x32.5x2.0 | 45.2x21.9 | 0.27x0.27 | NT7502 |
| JT132128A-G | 132x128 | 132.0x107.4x18.3 | 79.6x66.2 | 0.42x0.42 | SSD1815 |
| JT160120A-G | 160x120 | 67.7x53.7x2.0 | 57.0x43.0 | 0.32x0.32 | SPLC560A |
| JT160128A | 160x128 | 129.0x120.0x12.8 | 101.0x82.0 | 0.54x0.54 | T6963C |
| JT160160A | 160x160 | 89.2x85.0x9.0 | 62.0x62.0 | 0.34x0.34 | NONE |
| JT160160B-T | 160x160 | 67.60x70.80x2.8 | 59.0x62.2 | 0.33x0.35 | NONE |
| JT160160D-T | 160x160 | 70.2x70.5x7.0 | 61.0x61.0 | 0.33x0.33 | SED1335 |
| JT160240A-G | 160x240 | 55.2x70.1x3.8 | 41.4x60.6 | 0.22x0.22 | S6B0794 |
| JT19264A | 192x64 | 100.0x60.0x12.0 | 84.0x31.0 | 0.36x0.36 | KS0107 |
| JT24064A | 240x64 | 180.0x75.0x11.0 | 132.0x39.0 | 0.48x0.48 | NONE |
| JT24064B | 240x64 | 180.0x65.0x12.0 | 132.0x39.0 | 0.49x0.49 | T6963C |
| JT24064F | 240x64 | 205.0x92.0x13.0 | 157.0x63.0 | 0.58x0.82 | SED1335F |
| JT24064K | 240x64 | 200.0x66.0x23.0 | 132.0x39.0 | 0.50x0.50 | T6963C |
| JT24064L | 240x64 | 180.0x65.0x9.0 | 132.0x39.0 | 0.48x0.48 | T6963C |
| JT24064N | 240x64 | 180.0x75.0x11.0 | 132.0x39.0 | 0.48x0.48 | NONE |
| JT24064Q | 240x64 | 151.0x39.0x17.0 | 96.0x27.9 | 0.34x0.34 | S6B0108 |
| JT240128A | 240x128 | 144.0x104.0x12.0 | 114.0x64.0 | 0.40x0.40 | T6963C |
| JT240128C | 240x128 | 144.0x104.0x12.0 | 114.0x64.0 | 0.42x0.42 | T6963C |
| JT320240A | 320x240 | 143.0x96.8x12.0 | 104.0x79.3 | 0.27x0.27 | NONE |
| JT320240A-G | 320x240 | 88.3x70.0x2.2 | 79.8x60.6 | 0.22x0.22 | NONE |
| JT320240A-T | 320x240 | 183.0x140.0x12.7 | 141.0x106.0 | 0.39x0.39 | SSD1870 |
| JT320240B | 320x240 | 139.0x120.0x13.5 | 103.0x79.0 | 0.27x0.27 | NONE |
| JT320240C | 320x240 | 174.0x112.0x14.0 | 122.0x92.0 | 0.33x0.33 | NONE |
| JT320240D | 320x240 | 167.0x106.0x11.0 | 122.0x92.0 | 0.33x0.33 | NONE |
| JT320240E | 320x240 | 167.1x109.0x11.0 | 122.0x92.0 | 0.33x0.33 | SED1335 |
| JT320240J | 320x240 | 160.0x109.0x16.0 | 122.0x92.0 | 0.33x0.33 | SED1335 |
| JT48064A | 480X64 | 248.5X59.0X12.0 | 229.5X36.0 | 0.41X0.41 | NONE |
| JT48064B | 480x64 | 256.0x80.0x11.0 | 222.6x37.5 | 0.40x0.45 | NONE |
| JT640480A-T | 640x480 | 231.2x173.4x9.1 | 186.5x158.0 | 0.25x0.29 | S6B0794 |